Tragic Teenager Who Beat Cancer As Baby And "Hated Drugs" Had Taken Ecstasy Before Her Death - Inquest Told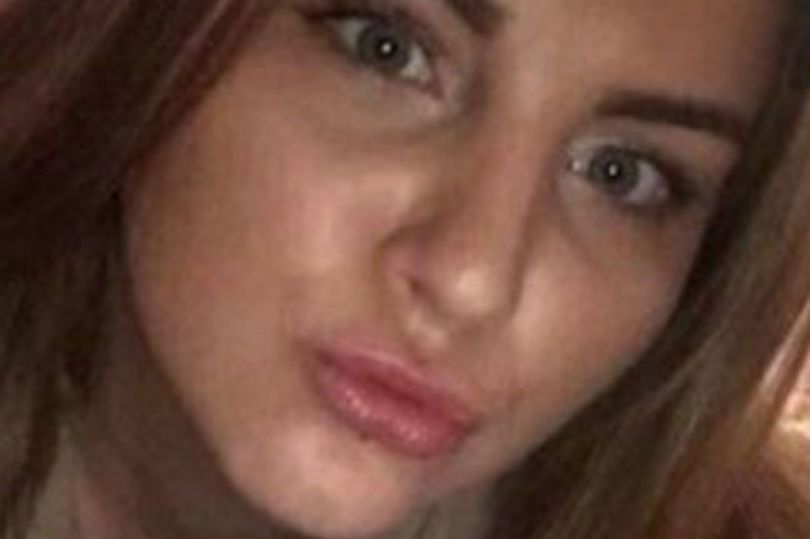 A teenager who beat cancer as a baby and "hated drugs" had taken ecstasy before her death, an inquest heard.
Sherie-Lea James, 15, took the Class A drug before suffering a fatal cardiac arrest.
Just hours before, Sherie-Lea had told her mum Sam James, 43, how much she was "loving life".
Sam believes believes her daughter's body may have been more vulnerable after she underwent a liver transplant at just 20 months old to help her battle a deadly cancer.
Her transplant was hailed as the fastest in the country - taking just 45 minutes.
The liver was donated by a Spanish child who died shortly after birth and was flown to the UK by the RAF.
Speaking previously, mum Sam James, 43, said: "She was anti-drugs. She had started to drink but never much because she couldn't because of her liver.
"She hated drugs, all her real friends weren't interested in that sort of thing."
Sherie-Lea had been staying with a friend, also 15, when they visited a one-bedroom flat in South Ockendon, Essex.
The inquest was told the pair both took ecstasy, and while the other girl survived.
Sam said Sherie-Lea was also on medication to stop her body rejecting the liver and whenever she was ill it was "twice as bad and for twice as long" as everyone else.
Sam said: "I dropped her off at her friends and I said 'you look amazing'. She said 'I'm loving life'.
"I told her to slow down and she said 'love you mum' and that was the last time I spoke to her."
Paramedics fought to save Sherie-Lea but she was pronounced dead shortly after arriving at Basildon Hospital, Essex, in the early hours of September 1 last year.
Her mother told previously how Sherie-Lea had almost died as a baby after being diagnosed with a potentially deadly liver cancer.
Following Sherie-Lea's death, Sam pleaded with other teens to stay away from drugs to help stop similar tragedies happening in the future.
Fighting back tears she said: "I have lost my daughter and I will never get over that. If one good thing can come out of this I hope that kids think twice about taking drugs.
"My life will never been the same again without my beautiful girl. I just can't see why she ended up in that situation?
"If it makes one person think before taking something then I suppose that's something I can take from it." The other girl who overdosed has since made a full recovery.
At the time, devastated pals paid tribute to Sherie-Lea.
Lisa-Marie Grange said: "If I was there she would of never of touched them why didn't no one help my baby girl".
Brandon Fugl wrote: "After this happening to Sherie-lea James I hope people think twice as to what they are taking and what it can actually do to you. R.I.P x".
Shannon Holland said: "R.I.P Sherie-lea James Known you since you were tiny! you grew up into such a beautiful young lady! My love goes to your mum, Your brothers and the rest of your family Taken far too soon. R.I.P Beautiful".
A full inquest into Sherie-Lea's death will take place later this year.
A 19-year-old from South Ockendon and a 29-year-old from London were arrested on suspicion of possession with intent to supply drugs and remain on police bail.
---
Story Credit: http://www.mirror.co.uk/news/uk-news/tragic-teenager-who-beat-cancer-10162991