Newlywed Dies Hours Before She Was Due To Attend Heart Check-Up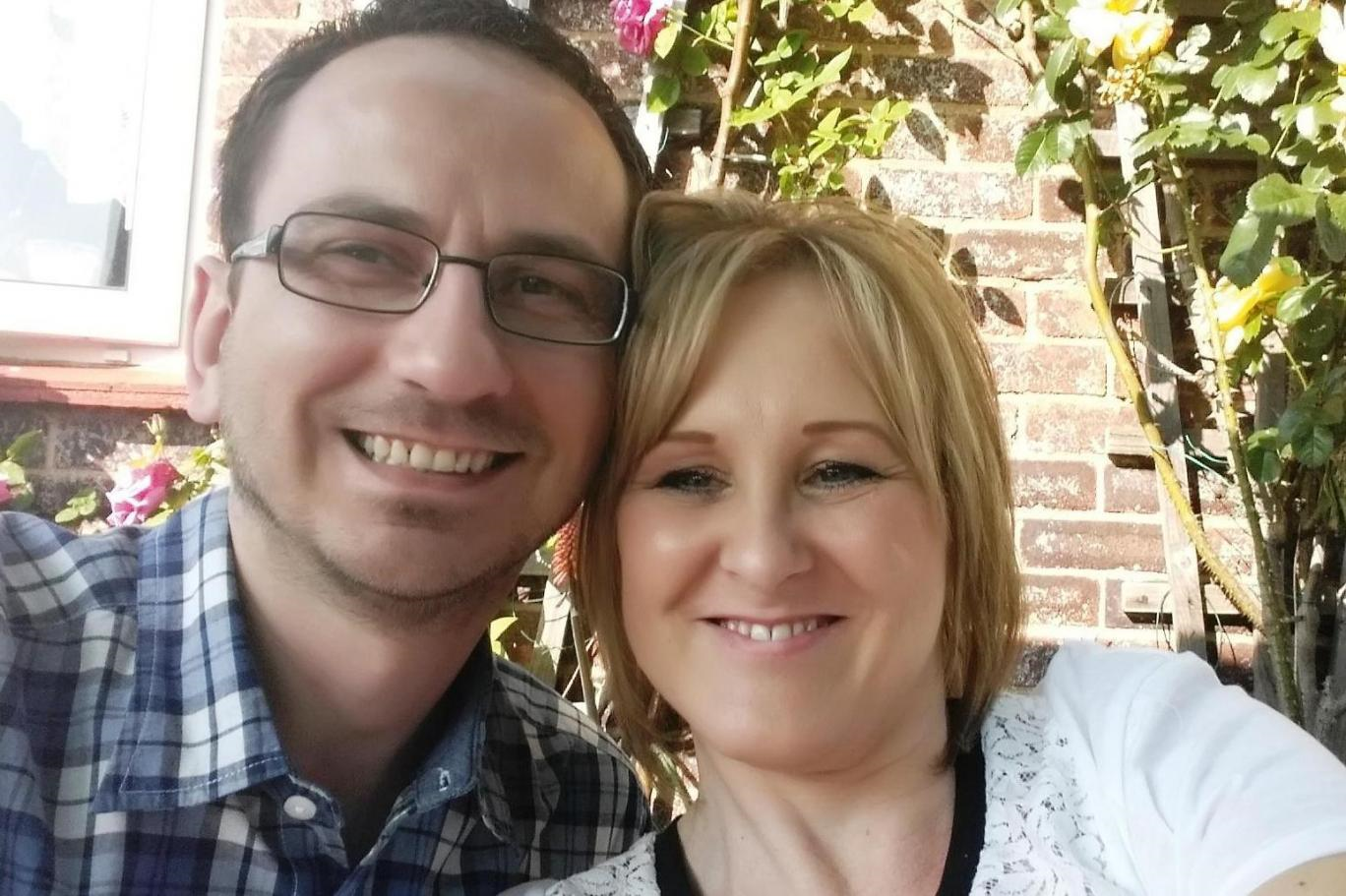 A newlywed died after suffering a cardiac arrest hours before she was due to attend a hospital appointment that had been delayed by NHS blunders.
Claire Kucerka collapsed as she and her husband Dusan had lunch at a restaurant near St Bartholomew's Hospital, in Smithfield, on the day of her appointment.
She was taken by ambulance to its intensive care unit but died a week later, on June 5, 2015. She never came out of her coma.
Mrs Kucerka, 46, had been discharged too early from the Heart Hospital, in Marylebone, after having a replacement heart valve fitted two months earlier. She had been waiting five weeks to be seen at Barts because the Heart Hospital's work was being transferred to the new Barts Heart Centre as part of a reorganisation of services between University College London Hospitals and Barts Health NHS trusts.
UCLH, which ran the Heart Hospital, has apologised to Mr Kucerka, 36, for his wife's death.
It admitted that the failure to spot her post-operative heart rhythm disturbances was the cause of the cardiac arrest — and that she should have received a pacemaker urgently.
In a serious incident report, it has admitted that Heart Hospital clinicians failed to realise Mrs Kucerka's heart was beating abnormally after the operation, on April 8, 2015, and that "normal" results from heart tests were misinterpreted.
It also admitted that basic tests prior to her discharge were misinterpreted or not recorded, and that it was negligent in not performing an electrophysiology review to check the electrical activity in her heart.
Mrs Kucerka, who had married seven months earlier, was allowed to leave hospital on April 15 despite her family's concern at her very weak condition.
Mr Kucerka said: "Nothing prepared me for the possibility of losing Claire. We both thought she was having some difficulties but that she was going to be OK, so to lose her in such a sudden and public way — and so close to what we had hoped would have been the solution to her ill health — is the most traumatic thing I have ever been through. Nothing can bring Claire back. But it was very important to me that [UCLH] acknowledged their mistakes so that no one else suffers as she did."
Camilla Coulter, a medical negligence lawyer at Irwin Mitchell, said: "Claire's family and friends have been left completely heartbroken by her death and are still struggling to come to terms with her loss, not least because they know it could have been prevented."
A spokeswoman for UCLH said: "Following this sad incident, we recommended applying explicit guidance for discharging cardiac surgery patients, along with additional training for staff to identify subtle changes in electrocardiograms."
---
Story Credit: http://www.standard.co.uk/news/london/newlywed-dies-hours-before-she-was-due-to-attend-heart-checkup-a3479826.html