iBeat Partners With Non-Profit SafeBeat To Train Students Across The Nation CPR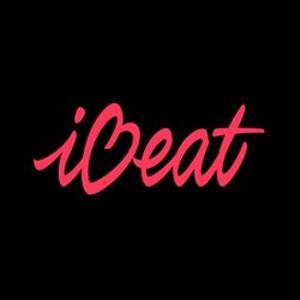 Lifesaving watch iBeat partners with SafeBeat, a non-profit that provides free heart screenings for students, to draw awareness to sudden cardiac death in youths and train middle school and high school students CPR.
San Francisco, CA (PRWEB) September 14, 2017
iBeat, a wearable technology company empowering people to live longer, today announced it has partnered with SafeBeat to encourage preventive heart screenings in students and train them and their families in CPR using iBeat's free CPR-training app, Heart Hero. Together iBeat and SafeBeat aim to lower the number of youth deaths from sudden cardiac arrest by encouraging students, especially student athletes, to get screened, recognize the risk factors and symptoms of a life-threatening heart emergency, and learn hands-only CPR.
Every year, nearly 7,000 young children between the ages of 6-18 die from sudden cardiac arrest, often caused by a heart arrhythmia syndrome they were unaware they had. Death from sudden cardiac arrest is three times more prevalent in young athletes than non-athletes, and this is where SafeBeat steps in. Most heart defects are not typically detected by a traditional physician's examination, but SafeBeat is a national initiative that offers students, particularity student athletes, safe and non-invasive heart screenings that can help identify pre-existing heart conditions or other risks that could potentially lead to sudden cardiac arrest. These screenings are provided at no charge, so that no child is left out due to the inability to pay for a preventative heart screening and education.
iBeat will support SafeBeat's mission by donating its heart monitoring smartwatch to at-risk youths and by providing SafeBeat-partnered middle school and high schools with a free mobile app for quick and easy CPR training. Should an emergency happen on campus, on the field, or even offsite, students will always be prepared to save a life. Together, both companies hope to reduce preventable deaths heart emergencies and ultimately create a healthier, more informed generation.
"Core to iBeat's mission is saving lives – and increased awareness and early heart screenings are essential to preventing deaths from sudden cardiac arrest," said Ryan Howard, founder and CEO of iBeat. "Working with like-minded non-profits like SafeBeat will help foster our greater vision to reduce preventable deaths from heart-related emergencies. We look forward to working together to bring cardiac risk awareness to students across the U.S. and create a healthier and more proactive generation – one that recognizes the implications their day-to-day actions have on their health as well as a generation that is ready and willing to take action when CPR is needed and potentially save a life."
About iBeat
Located in the heart of San Francisco, iBeat is a technology company empowering people to be fearless, explore, and live longer lives. The company is currently building a breakthrough cellular smartwatch that continually monitors users' 24-7 heart activity, and can also be used to get help in an emergency. In the case of a life-threatening emergency, such as sudden cardiac arrest, iBeat will instantly alert the user, their loved ones, and emergency responders in real-time, helping ensure immediate care and potentially saving the user's life.
About SafeBeat
SafeBeat is a national initiative that establishes "free" local heart screenings, heart health education and emergency action planning programs in an effort to directly target three major long-standing epidemics in America's youth: sudden cardiac death, hypertension, and obesity. SafeBeat collaborates with local hospitals, medical professionals, schools, individuals and businesses to allow them to bring the SafeBeat Initiative to communities nationwide to prevent needless deaths and create a healthier generation.
---
Credit: http://www.prweb.com/releases/2017/09/prweb14684809.htm