Heart Screenings Staged In Memory Of Alsager Man Who Died From Undiagnosed Heart Condition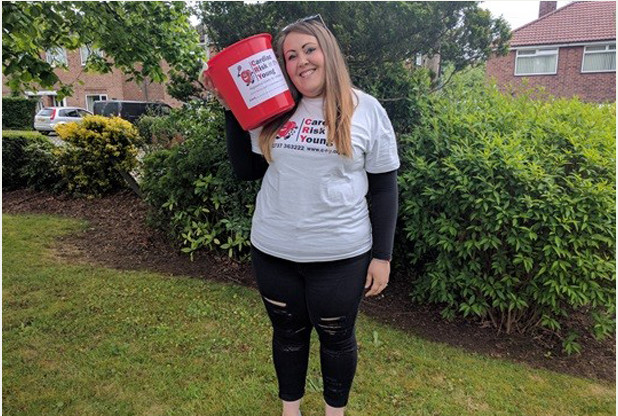 Heartbroken Lucy Goodwin saw her world come crashing down when her fiance suddenly died at the age of just 35.
The primary school teacher was just 11 weeks away from marrying her partner Tom Lovatt when he was found dead on the floor of their home in Weaver Close, Alsager, on May 31, 2014.
The couple were due to marry on August 16 that same year, but never made it down the aisle.
It is believed Tom died of sudden arrhythmic death syndrome (SADS).
He had collapsed six weeks before his death, and it is now thought he had been suffering from an undiagnosed heart condition.
Lucy, her friends and her family have now raised more than £8,000 for the charity Cardiac Risk in the Young (CRY) in memory of Tom.
She has also organised a heart screening event to help prevent similar tragedies.
Thirty one-year-old Lucy said: "I was on a hen weekend in Liverpool with my friends. Tom had told me he wasn't feeling very well, he'd had a headache and was just going to chill on the sofa.
"I told him I would call him later, but when I couldn't get through to him I started to worry. I don't know why but I just knew something was wrong. I felt it."
Tom was discovered by relatives less than an hour later.
Lucy, who now lives with her parents in Alsager, said: "The drive back from Liverpool was the longest drive home I've ever experienced. I was crying and crying and I felt like I was living in a bubble. That went on for about a year. When something like that happens, you feel like your life just can't go on."
Tom, who worked for Ticketmaster Systems Ltd, in Stoke, had previously collapsed on April 12.
Lucy said: "Tom's heart was a ticking time bomb. I started looking into it and I found out about CRY and decided to start to do some fund-raising. I wanted to get something positive out of something so, so negative."
Over the last 12 months, Lucy, her relatives, friends and work colleagues have been taking part in events including cake sales and the Three Peaks challenge to raise funds for CRY.
She used the money to stage her first heart screening session, at Cranberry Academy School, in Alsager, in Tom's memory.
More than 100 people, aged between 14 and 35, turned out for the session, which is due to become an annual event.
Lucy added: "I want to raise awareness that it could happen to anyone. You see it in films and magazines and never think it could happen to you, but I am proof that it can. If these screenings make one person aware they have a heart problem then I've done what I wanted to do."
Matt King, aged 29, from Alsager, attended the screening. He said: "It's a very easy process and it's completely painless. I'd encourage anyone to take advantage of the sessions."
Teresa Brennan, cardiac physiologist with CRY, said: "None of us know what our hearts are doing, unless we get these tests done. You don't get symptoms, but by having the tests done for the sake of giving up 10 minutes or so, it could save your life."
---
Story Credit: http://www.stokesentinel.co.uk/heart-screenings-staged-in-memory-of-alsager-man-who-died-from-undiagnosed-heart-condition-aged-35/story-30344324-detail/story.html