Cindy Vees
Founder, Cindy Vees & Associates Public Relations & Marketing Consultants
"Until learning of the SafeBeat Initiative, I had never heard nor knew that screenings could detect genetic defects that cause the deaths of young people I had heard about in the news. To me it just makes so much sense to provide these screenings at the appropriate age, but even so much more sense because if a defect is detected it is treatable and a life is saved. As a breast cancer survivor, I have volunteered for Relay for Life with the ACS and love what they do, but so much money that is raised goes to research - not free mammograms. A routine mammogram saved my life by detecting my cancer early. With SafeBeat money goes directly to performing screenings - FREE screenings that directly saves lives. Why would we not help save the lives of young people this way? I am honored to support SafeBeat and it's efforts, not only through my company, but individually as well."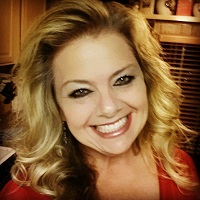 After co-owning a family service business for twenty years in southwest Orlando, and working six years in building community partnerships through a rural county Chamber of Commerce, she left that place of transition in July of 2014 to live and walk daily in the amazing place of building relationships through public relations and marketing consulting.  Cindy calls it #BuildingBridges and it is a passion that she has to bring businesses together with businesses, people together with people, and people with resources, over cultural, age, and geographic barriers. ​
She says it is an incredible honor every single day to work side by side with clients to bring them closer to their goals through relationship building and social media. She truly enjoys providing for motivational speakers, athletes, authors, musicians, profit and non-profit organizations, professional and energetic representation before the clients they wish to reach.
She is also among the dynamic speakers on the Cindy Vees & Associates Speaker Bureau, offering motivational, inspirational, and keynote presentations for women's empowerment topics, woman owned businesses, Starting a Non-Profit, non-profit fundraising, public relations, marketing, social media trainings, breast cancer, anti-bullying, abstinence, teenage pregnancy, abortion, relationships, marriage, faith, family, homeschooling, overcoming adversity, and more.
A native or Orlando, Florida, Cindy is the proud mother of six beautiful children and a breast cancer survivor.
For more information visit the Cindy Vees & Associates website at www.cindyvees.com. You may also reach her at cindyvees@cindyvees.com.