Jayne's Blog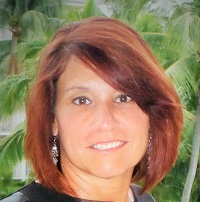 Sharing thoughts about the tragedy of youth and adolescent sudden cardiac arrest, and the promise of screening.
HONOR
Posted on 03/18/2016 @ 06:29 PM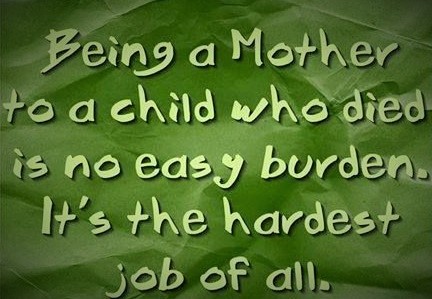 Doing my very best to honor you and your brother's memory!
FOR THOSE WHO UNDERSTAND, NO EXPLANATION IS NECESSARY! ~ FOR THOSE WHO DON'T, NO EXPLANATION IS "POSSIBLE"!
I Love and Miss You Both with every breath that I take!
PASSION WITHIN
Posted on 04/08/2014 @ 06:29 PM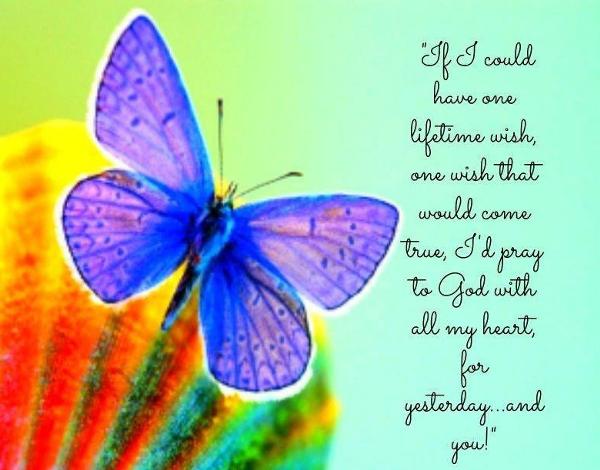 In my last post of quite some time ago, I shared with all the loss of my beautiful 29 year old daughter, Julie. With her unexpected death came a grief so profoundly deep and raw that I completely lost my passion for "writing". I have never, however, lost my passion in educating parents to this silent, but deadly disease/epidemic, known as "cardiac arrhythmia syndromes".
Although I have been absent in my blog posts, I continue to work to educate parents, teachers and communities whenever, and wherever, I can to the importance of "screening hearts and savings lives" as a proactive approach to saving young lives along with the importance of AED (automated external defibrillator) training as a reactive approach in the event a young child/adult has a cardiac arrhythmia episode.
I lost my daughter, forever, and lost my passion for writing, temporarily, but I have never lost my "Passion Within" for the children and families whose lives have been affected by this silent disease known as "Cardiac Arrhythmia Syndromes". Know that my "Passion Within" lives on in many ways beyond my writing.
I ask only, in this blog, that you take some time to educate yourself through our website www.Safebeat.org . As I have always said, you just may save the life of your own child or save the life of a child you may know. It takes only a short time to peruse a website and absorb information. It takes a lifetime to get over the loss of a child. Never allow yourself having to say in hindsight "if only I was aware". Become aware!
ANGELS AMONG US
Posted on 03/04/2012 @ 05:29 PM
There is so much knowledge, so necessary, to be gained by parents about Cardiac Arrhythmia Syndromes yet, for some unknown reason, at least to me and those of us who are passionate about this mission, parents still seem to be in the dark about this silent killer of our children.
When I say there are "angels among us" I mean it in many connotations. Twenty (20) children a day die from a cardiac arrhythmia syndrome; they are angels now in the religious sense. There are those doctors who are not dismissing this disease as "rare", as you may read in many medical articles, and are conducting studies and recognizing that asymptomatic symptoms of this disease state are worth the expense of an electrocardiogram (ECG); they are angels in the medical field. And then there are all the "mom and pop" foundations that are fighting vigorously to educate other parents of this disease state so that they do not experience the devastation that they have experienced; they are angels in the parental sense in the aftermath of loss.
These parents take their intense, personal grief and memorialize their child, or children in some cases, by using the knowledge they've gained from their tragedy to save other parent's children and sparing families from the grief that they now live with day in and day out. There are "Angels Among Us"!!!!!!!!!!
It only takes a small amount of time to educate yourself on Cardiac Arrhythmia Syndromes. It takes a lifetime to get over the loss of a child when it could have been prevented.
So, be an angel! Get educated ~~ It very well may save the life of your child or the life of a child you may know!
COUNT & PROTECT YOUR BLESSINGS "TWICE"!
Posted on 10/02/2011 @ 06:29 PM
It has been quite some time since my last blog posting.  Some may be wondering why; especially  since I have been so passionate in "SAVING YOUNG LIVES" from the silent killer known as Cardiac Arrhythmia Syndrome.
My last blog was entitled "Count & Protect Your Blessings – They Are A Gift You May Not Have Tomorrow".  Little did I know that shortly after writing that blog I would be facing the sudden and unexpected death of my only daughter, Julie, at the young age of 29.  I need say no more about why my writing has taken a hiatus.
All of my children were born out of love and this Foundation was born out of love and honor for my precious son, Marc, who passed away in 1984 from a congenital heart defect.  Although you never get over the loss of child, as the years passed, my son's purpose in life became my purpose in life; making a difference in the lives of others.  Now I am face to face with the death of a second child.  Her death has been, and still is, somewhat of a mystery and continues to be investigated.
There are "no words" to express the sheer grief a parent experiences when facing the loss of a child.  That is why it is so "important" to share those experiences and knowledge gained from those personal experiences.  This Foundation has "saved" over a hundred young lives and that is something to be extremely proud of.  We have worked very hard to educate and to compel parents, guardians, teachers and whole communities to get involved and "take action" against this silent killer that is taking the lives of our innocent children.
Young people have the innocent ability to "feel" invincible.  I mean ABSOLUTELY no disrespect when I say that most parents have the blind ability to feel the same way.  They see their children as young, happy and healthy human beings.  That observation, though, is only with the naked eye.  Of course we all want that to be true; yet 20 children a day die suddenly and unexpectedly from a Cardiac Arrhythmia Syndrome.  The "GREAT" news is, when detected, it is a preventable and treatable condition.
I don't want to get into statistics or debate in this particular blog.  I will only say in this piece that it is extremely important to learn the facts http://www.safebeat.org .  Education has never killed anyone!
My son and my daughter are gone forever from our lives.  Never again will our family share special moments, conversation or even a glance or "smile".  Trust me; a simple smile is a big deal that we, as parents, sometimes take for granted.  Today, those smiles are replaced with heartbreak, deep sadness, and breathlessness.  I say this not only for my own children but for those who have died today and all of those who will die tomorrow.
Cardiac Arrhythmia Syndromes do not have to be a death sentence.  In fact, when educated, prevented through heart screening and treated, it is a "LIFE SENTENCE"; a life of special family moments, conversations, glances and smiles.  I know because I've experienced it with the families of the children that we saved!  It is what helps me today to deal with my own personal grief.
I have been blessed to have had the honor of being the mother of 5 wonderful children.  I still have that honor even though only 3 remain living.  I am blessed to be the step-mother of 4 of my husband's children whose mother passed away tragically in a car accident in 1997.  I am blessed to be the wife of the most loving, sensitive, caring and "giving" man that I will ever know in my lifetime.  I have also been blessed to be a part of "SAVING YOUNG LIVES"!
We have a duty, as parents, to protect our children from harm through every means possible.  I hold only confidence, not regret or guilt, that I did just that for both of my deceased children.  The death of a child is grief that is "unbearable".  The death of a child with regret or guilt is "unbearable despair" (despair – a profound feeling of hopelessness).  I still have "HOPE" and I hold on to that hope in my journey to move forward.
Although in this modern world it is not politically correct; I have pride when I say that I have always had a strong spiritual belief.  In saying that, I end this blog by dedicating this song to my two beautiful angels who now watch over "me" every day of "my" life.  I Love You Marc!  I Love You Julie!  I Miss You Both Very Much!
COUNT AND PROTECT YOUR "BLESSINGS" – THEY ARE A GIFT YOU MAY NOT HAVE TOMORROW!
Posted on 10/20/2010 @ 06:29 PM
Right now I'm sitting in an out-patient surgical center with my son, Bryan, who is about to have a plate put in his foot after breaking it severely for the second time.  Besides being a bit "annoyed", because it was self inflicted from bad judgment on his part, I also have a bit of a smile on my face.
Why would I be smiling about such a thing you might ask?
Well, I'm smiling because today I have the golden opportunity to be annoyed.  Sounds crazy to most, I know, but after losing a son, I'm very blessed to be sitting here with all of my emotions, none of which entail grief or overwhelming sadness which I experienced in the death of my son, Marc.
I can tell you that there are thousands of parents out there who have lost their children suddenly and unexpectedly to a "silent killer" known as Cardiac Arrhythmia Syndrome(s) just this year alone.  Today, for me, along with experiencing "annoyed", which in the dictionary is described as being mildly angry, I also am experiencing annoyed as a "blessing".
When you look at your children,  just imagine for a moment what it might be like to live without them.  You can't, can you?  That's because  I'm sure it only takes a moment to realize just how valuable they are!  Now take the opportunity to LEARN THE FACTS about Sudden Cardiac Arrest caused by Cardiac Arrhythmia Syndrome(s).  In a split second you could be living a nightmare and all of the moments that you may have felt overwhelmed, annoyed or any of the gamut of emotions that come with raising a child, you'll wish you had them all back and realize they were  a "blessing".  Learn the warning signs, share them with everyone you know, and support preventive heart screening.  As much as we would love to believe that our children are healthy, active and invincible, they may not be.  As parents we should be able to smile and be grateful for only a broken foot or skinned knees if we do all we can to protect their "hearts".
Count and protect your blessings today, they are a gift that you may not have tomorrow!
BACK TO SCHOOL — TAKE CARE OF THEIR MINDS & THEIR "HEARTS"
Posted on 08/31/2010 @ 06:29 PM
It's time for children to head back to school for a new school year!  Some parents and children head back with some trepidation of what the year holds for them.  Having put four through school I know all the ups and downs of the start of a new school year.
Initially it's making sure that they have the necessary back-to-school supplies to have a successful year.  Then the work begins; learning, studying and making the grade on the big test!
There's one test, though, that your child should take that isn't readily available to them in most schools and it's the easiest test they will ever take; an EKG (electrocardiogram)!  And believe it or not, if their EKG test comes back with a negative grade; it's a blessing in disguise!
A negative or abnormal EKG could mean that your child has an undetected heart condition; cardiac arrhythmia.  Once detected, LIFE goes on.  I use the word LIFE boldly because an undetected heart condition may only mean death if "not detected".  There are 7,000 children that die every year, 20 per day, from undetected heart conditions.  Our aim, through the "Safebeat Initiative" is to change those statistics!
We, presently, are "screening hearts and saving lives" in Hillsborough County, FL with All Children's Hospital of St. Petersburg, FL as our partners.  If you have a child in the high school system in this area, please sign your child up for a screening when the "Safebeat Initiative" visits your school.
Again, this is the easiest test your child will ever take and very well may save their life!
The following article spells out the very reason why!
http://www.abcactionnews.com/dpp/about_us/as_seen_on/safebeat-saves-lives
We are extremely proud!
As a mother who has lost a child to a heart abnormality, I can't express enough how fabulous it feels to know that you saved someone else's child!!!!!!!!!!!!!!! (or the life of another family member; cardiac arrhythmias being genetic and hereditary)
If you don't live in Hillsborough County, FL area and you're reading this, you can still get the facts and take action; find out if your school, in the event of emergency, has an AED, how many, where are they located in the building, is there someone in the building trained to use it, someone trained in CPR, learn the warning signs etc., etc., and spread your knowledge to other parents!
Every bit of knowledge and awareness helps save children's lives!   Try not to let you're child, or the child of someone you may know, be a statistic.  Get the facts, spread the word and you too may very well save a life!
TAKE CARE OF THEIR MINDS & THEIR "HEARTS"!
Every Child Deserves To Celebrate Another Birthday!
Posted on 07/29/2010 @ 06:29 PM
I took this picture this morning from the deck I was sitting on.  As you can see, it is of a lone fisherman, early in the morning before the hustle and bustle of a beautiful summer's day on the lake.
As I watched him, I began to wonder what he might be thinking about.  Was it just the fish he was hoping to catch or much deeper thoughts as he was basking in his solitude?  Watching him, I began my own thought process and began to wonder of what the future holds for me moving forward.
In not knowing the age of this man fishing, and knowing that I recently became a year older, I always find myself reverting my thoughts to the children who will never experience such things as fishing or sitting on a deck overlooking a lake on a beautiful summer's day.  And then I think of the parent's of these children who have gone before us who will never look at life in the same way as they once did.
You would think that this would have brought me to tears and, of course, when I think and speak to these families, it always does.   This morning, in reflection, it gave me a sense of pride of where I am today and what I am doing to make a difference in the world; and if my future were to end today, tomorrow or next week, for whatever reason, I can hold my head high with pride that I have taken the path in life that I have and "screened hearts and saved lives".
There are some in the arrhythmia space who don't have the same beliefs that I have about preventive heart screening, including an electrocardiogram (EKG).  The debate rages on and time is wasting away but while that continues children's lives are being lost.  I have lived and breathed the loss of a child and now have experienced the joy of other children being diagnosed, followed by treatment with the thank you(s) from families who otherwise may have lived a much different existence had they not had their child screened.
This week has not only blessed me with another year of life, but, in my heart, I know it has blessed others with the knowledge to know the facts about cardiac arrhythmias so that they can make the choice of whether or not it is right for their child/ children and their family along with passing the information along to other families who may not be informed.  What more could I ask for?  I am truly blessed!
I read a quote this week that read:  "Standing in the inspiring vision of my future, I boldly take every step – large and small – with courage and intent." – Jonathan Lockwood Huie.
As in my past years, with this new year I will continue to do exactly that!  I have a purpose in my life and it is a "positive" purpose.  There is no place for negativity or negative influences when it comes to "saving lives"!
With positive thinking come positive results!  Every child deserves to celebrate another birthday!
THE POWER OF LOVE – SAVING YOUNG LIVES!
Posted on 06/28/2010 @ 06:29 PM
Over the course of the last extremely busy weeks, many events have occurred, been remembered and some celebrated.  Among them is the Remembrance Day of my son Marc's Birthday.  We would have celebrated his 26 years on this earth had his heart not failed him.  It was the Remembrance Day of my stepchildren's mother Norma's Birthday who passed tragically in a car accident 13 years ago when they were young children.  There were also graduation celebrations and the 60th Birthday of my husband, David, who happens to be the most generous, giving, supportive, selfless man I know.
Through all of these sad, happy and even some disappointing moments over the last weeks and days, the only "real" emotion one could come away with, as I did, is "LOVE".  It is a very powerful tool that we all possess to get us through the saddest of times and the happiest of times.
It is through "LOVE" that SafeBeat was born and has and will continue to "screen hearts and save lives".  By saving a child's life, it is a testament that LOVE is not just a "mere" sentiment.  We all have the capacity to love, and through the power of love, "miracles" can occur.
I will just say for today "SPREAD THE LOVE" and see what miracles you can achieve!
FROM A PARENT'S WORST NIGHTMARE TO A DREAM COME TRUE! IT'S POSSIBLE!
Posted on 05/13/2010 @ 06:29 PM
The office is "unusually" quiet today.  Everyone quiet in their own thoughts, I'm sure, while continuing to work passionately on "screening hearts and saving lives".
I find myself taking a moment to reflect on where I have been and where I am today.  I have been in a parent's worst nightmare, the loss of a child.  Today, I work diligently to educate parents about the facts and affects Cardiac Arrhythmia Syndromes can have on our youth.
If it were a perfect world, I would love to see every child's heart in America screened.  Just imagine how we could affect the death rate of our youth!  But, there are some more influential than myself continuing to say that this disease state is "rare" and that saving the life of even "one" child is not cost-effective!  My guess is that it's easy to hide to behind words.
Even as I sit here today, 20 children will die from a Cardiac Arrhythmia Syndrome  — 20!
In knowing that statistic alone, I sit here today PROUD of what "WE" are doing!  I am proud of the people that surround me, who stand with me and support me in this mission.  We believe that ONE child is too many when there IS a cost-effective solution.
As you find yourself in a state of reflection, I ask you to stand with me and beside me and support me by helping  spread awareness and education to this disease state; help support the "SafeBeat Initiative" through donations to bring preventive heart screening to as many youth in this country as possible!   Help "screen hearts and save lives".   Saving a life, especially one of a child, is one of  the proudest things any one can do!  If we don't do this, who will???  How many more children need to die???  How many more mothers and fathers have to live their worst nightmare???
Cardiac Arrhythmia Syndromes are "preventable and treatable".  I refuse to continue to see families live their worst nightmare.  I want to see families enjoy the long, happy, healthy lives that children can live after detection of this disease state so they, too, can be PROUD of what "they" do in this world!
EMOTIONS MAKE ALL THE DIFFERENCE IN THE WORLD!
Posted on 05/11/2010 @ 06:29 PM
So much emotion goes into the business of "screening hearts and saving lives".  Emotion comes in many different forms and flavors. In the last couple of weeks I have experienced the different forms and flavors of emotion.  In the last two weeks I received a beautiful thank you card and picture from a young man who had his heart screened through our "SafeBeat Initiative" and was found to have a heart arrhythmia that otherwise he and his family may have only discovered under much different circumstance.  He is now under doctor's care and will live a very healthy life.  The only emotion you can experience from that is one of JOY!  His parents also extended sincere gratitude for the "SafeBeat Initiative" that gave their son a second chance at life when they didn't even realize he needed a second chance!  JOY! JOY! JOY!
I received an e-mail from a woman a few days later who lost her son tragically to a heart arrhythmia.  She wanted me to know how PROUD she was of what we were doing and wished only that other parents gained the knowledge through the "SafeBeat Initiative" that she didn't have at the time of her son's death in the hope that other parents never have to experience the same pain and grief that she experiences every day of her life.  In her pain, she reached out to thank me and express PRIDE.  She acted on her emotion and, without knowing it, made a difference in my day and in my days moving forward; adding to my purpose.
My stepson graduated from college this past weekend!  The emotions that came flooding with that were of pride,  joy and pain; pride and joy that this young man, through hard work and accomplishment, was receiving a gift that will guide him into a new phase of  life; one of great promise.  The pain came when he was receiving this gift on Mother's Day weekend and his mother was not there to express to him how proud she was of him because she was taken from this world when he was a young boy of nine years old.  He has been through so much already in his life, yet he took his emotions and made "himself" proud as well as the mother he lost.  As a mother myself and as happy as I am to be a part of his life and as proud of him as I was and am, my heart also ached for him.  As I was trying to imagine what feelings might be crossing his mind during this momentous moment in his life, I also was looking over at my husband and trying to imagine how he might be feeling as well.  Here he was watching his youngest son receive his college degree without the woman he loved who brought this child into the world.  It had to be difficult for both of them.  All I could do was hug them both and express my love for them both.  The emotion of love is a powerful one and you can do great things when you have love for yourself and others.
I also experienced my own increase of emotions knowing that I once had a beautiful living son who should have walked across a stage and received a college degree and lived a proud, productive life.  His heart failed him but my heart, although forever broken from that experience, am putting all my effort and emotion into "screening hearts and saving lives".
As all of us can attest, emotions run deep for many different reasons; whether through joy, pain, love or heartache.  Emotion is a powerful tool as well.  We all have the power, through emotion, to make decisions that make a difference in our lives and in the lives of others for the better.
I share these few instances, of many, over the last weeks to make one point;  life is fragile!   We are all only one heartbeat away from making a difference!  Pay attention to your emotions, act on your emotions in a positive way and live in the moment!
All of us who are associated with, and partners of, SafeBeat, are very emotional when it comes to "screening hearts and saving lives".  We are acting on our emotions because we know, and have proven, that our emotion and passion makes a difference in the world!
Gain the knowledge needed about cardiac arrhythmia syndromes and then listen to your emotions and have your child screened.  It just may make a difference in your world!
Life & Death – How Fragile Both Are!
Posted on 04/10/2010 @ 06:29 PM
I am extremely PROUD to share with all who read this and follow me that during our very first week of the "SafeBeat Initiative" launching our preventive heart screening program in Hillsborough County, FL that a discovery of a "detectable and treatable" heart arrhythmia was made on Connor Moore, 15, that without preventive heart screening would otherwise have gone undetected.  Within a few short hours of detection, Connor was seen by our partners at All Children's Hospital in St. Petersburg, Fl where he was diagnosed with Wolff-Parkinson-White Syndrome.  He is now under doctor's care and has been told that his condition is 100% curable.  Connor is an extremely personable,  active, athletic young man with a very long life to live, and he and his parent's have reached out to us and so eloquently expressed extreme gratitude for the mission we are on.  I am so proud of Connor, his accomplishments, love for his family and his zest for life, which he can now appreciate to maximum capacity for a lifetime.
The life of this "ONE" young man, and there are and can/ will be many others, is the very reason for the fortitude, passion and mission that "is" THE CARDIAC ARRHYTHMIA SYNDROMES FOUNDATION and the "SafeBeat Initiative"!!!!!!
http://www.baynews9.com/content/36/2010/4/18/608614.html
We look forward to moving forward with the "SafeBeat Initiative" in Hillsborough County, Fl over the course of the next school years and, with great anticipation and expectation,  in other counties and states as they begin to see what we, and many others, have believed in all along; that "screening hearts does save lives"!
On a much different note, sadly today we are also mourning the loss of yet  another student athlete, Alexander Doucette, 18 years old, whose life was cut short at track practice here in Bolton, MA just yesterday.  Right now there is no explanation for his death, but in the space that I am so proudly in, young athletes are quite frequently known to be stricken with sudden cardiac arrest caused by cardiac arrhythmias.  Until there is a cause of death, I will, with great sadness at the loss of Alexander, express only that all of us here send our deepest and sincerest condolences to his family, friends and community.  There is such a deep profound loss whenever a young, vibrant, seeminghly healthy young son, brother, uncle and friend suddenly is no longer with us, whatever the cause.  I will continue to keep Alexander, and all whose lives he touched, in my thoughts and prayers during this most difficult of times.
http://www.myfoxboston.com/dpp/news/local/student-track-athlete-dies-after-collapse-20100419
For those of you who know me, and for those who may not, I have experienced the loss of a child, my son Marc, and I can tell you that 25 years after the fact his precious life and his sudden death are both still fragile in my life.  Both stories that I have shared today have brought me to tears.  It really truly brings home the reality of just how fragile both life and death are!
Heart Screening our Youth – Why the Debate?
Posted on 04/07/2010 @ 06:29 PM
There is so much debate going back and forth on the issue of preventive heart screening.  In some cases, there is nothing wrong with healthy debate.  The problem with this particular debate is that while grown adults are bantering back and forth on the issue of preventive heart screening, our "seemingly healthy" children are DYING.
I hear a lot of things come out of this particular debate — for instance; the argument  I hate the most, "it's rare".  Tell that to the 7,000 parents who will lose their child/ children this year alone.  I guess, for some, maybe  it's convenient to put the thousands of children who have gone before us in that category called "rare".  It's like throwing all the miscellaneous stuff that's laying around the house in the closet when company is coming by so nobody sees the mess.  I'm sorry, no disrespect,  it's just hard for me to justify 7,000 children, that researchers show each year, as rare.  It may also be convenient for some to just sit back and watch life pass them by because they don't have an action plan or a possible solution.  That's fine, but if you have no action plan, and there clearly needs to be one,  how do you then argue with someone who has an action plan that is voluntary, opt-in and free?  I guess maybe it's a lot easier for some to talk a good ball game than actually get in the game.
A comment I heard recently was that just because someone has lost a child, like myself,  it doesn't make them an expert at prevention.  In this case, it absolutely does!  It's the parents who have lost children who are out there raising awareness, educating other parents to the insidiousness of this disease state and advocating preventive heart screening.  Tell a parent who has lost a child not to "try" to prevent this devastation from happening to another family; you've got a better chance of becoming President.  How many more children have to die today, tomorrow, next week, next year before we end the debate?  My answer to that is NONE.  It's detectectable and treatable; why the debate?
As you can see, the debate is over for me.  If people start "facing" the facts instead of debating the facts, maybe more children will celebrate their birthdays this year!  Even if  it is just ONE, are'nt our children worth it?  Isn't the "freedom of choice" worth it?
The following article was written by a mother who almost lost her son and writes how "being in the right place at the right time" saved her son.  This is what is "rare".  Do we, as parents, want to rely on that scenario? – or rely on preventive heart screening along with reactive preparedness? – so that if  in fact  the event of the "god forbid" happens, we can now say we did all that we could do; not sit back, continue the debate and rely on "hope".
Please take a moment to read Monzita Williams' story.
http://www2.tbo.com/content/2010/apr/06/na-heart-screenings-a-matter-of-life-and-death/news-opinion-commentary/
I would have to agree that no test is 100% but that also includes other screening tests like mammograms given for early detection along with other screening tests, yet they are routinely given and no one debates them.  But to sit back and do nothing and watch our children die, as a parent, heck no!   –  Every time we lose a child we lose our future.  Why should they be left out of the equation of "early detection" from an ASYMPTOMATIC disease state, when the first symptom is more often than not "death", knowing it's detectable and treatable?  Because it's not cost-effective?  Because it's considered rare by some?  Because some na-sayers of preventive heart screening say so?
I don't think so.  So, while the debaters rage on and spin their wheels to nowhere, the SafeBeat Initiative will continue to move forward with the "freedom of choice" for those parents who see the merit of preventive heart screening for their own children's well being and we "will" save and celebrate children's lives and that for me is where the debate ends!